Carousel of our most important topics
Tip: Enjoy snow sports in safety
Hiking through the snowy landscape challenges the body and invigorates the mind. Careful preparation of your tour helps to prevent emergencies.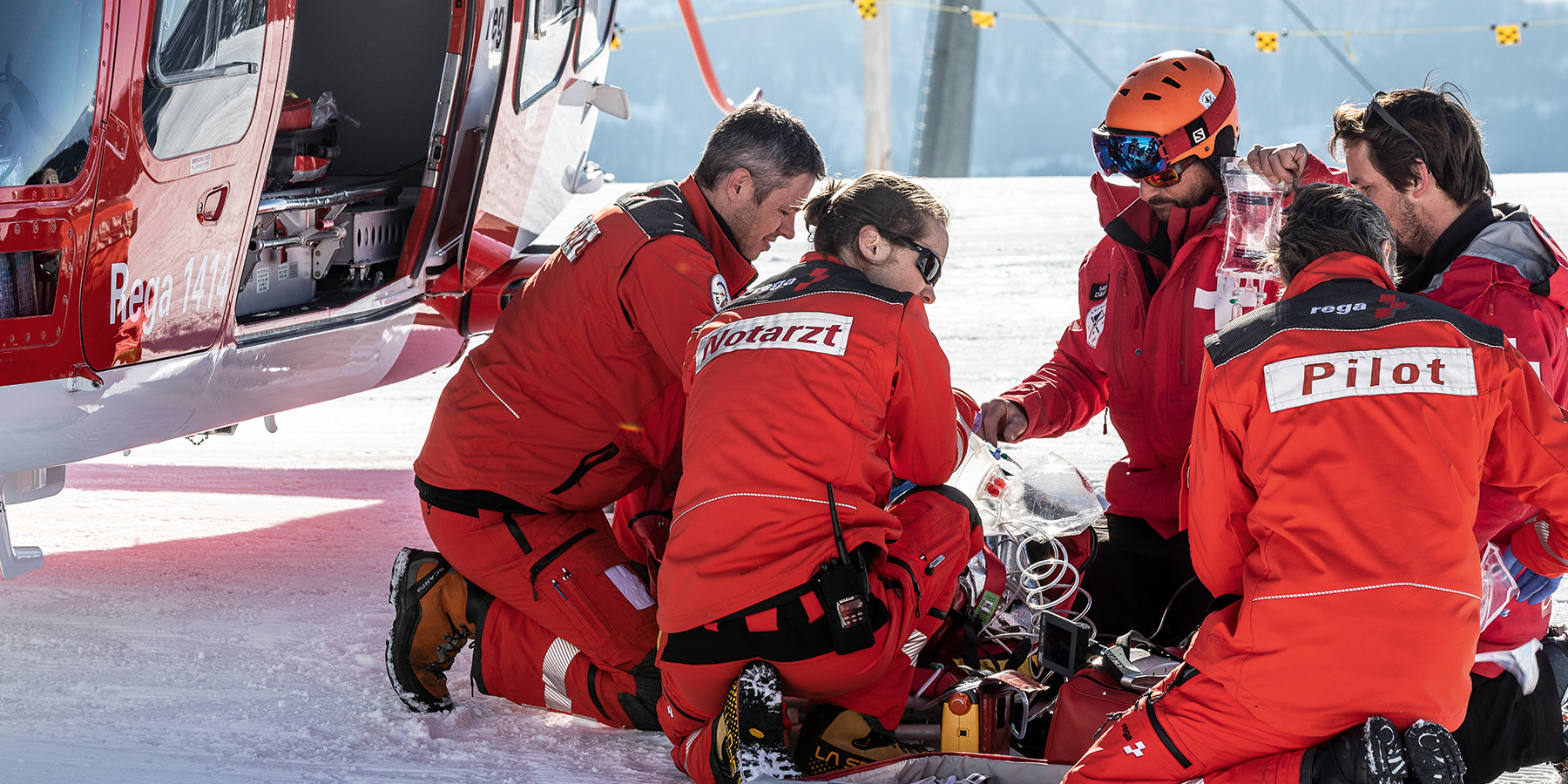 Become a member of the Rega crew
We are looking for people with passion and proven qualifications. Find out more about our current vacancies.
Video: Teamwork for our patients
Find out how our crews work together every day with great passion and commitment to helping our patients.
In our current "1414" magazine, we show you an insight into jet operations. You can also find out how important it is to work closely together with our operation partners.
There for you, thanks to patrons.
Our patrons keep us in the air and enable us to help more than 11,000 people every year.
Patron service: also available online
Have you moved and want to inform us of your change of address? Have you had an addition to your family? Or would you like to switch your patronage from Individual to Couple? You can use our online forms to submit your request easily and at any time.
You can find our answers to the most frequently asked questions regarding Rega's activities in connection with coronavirus here.