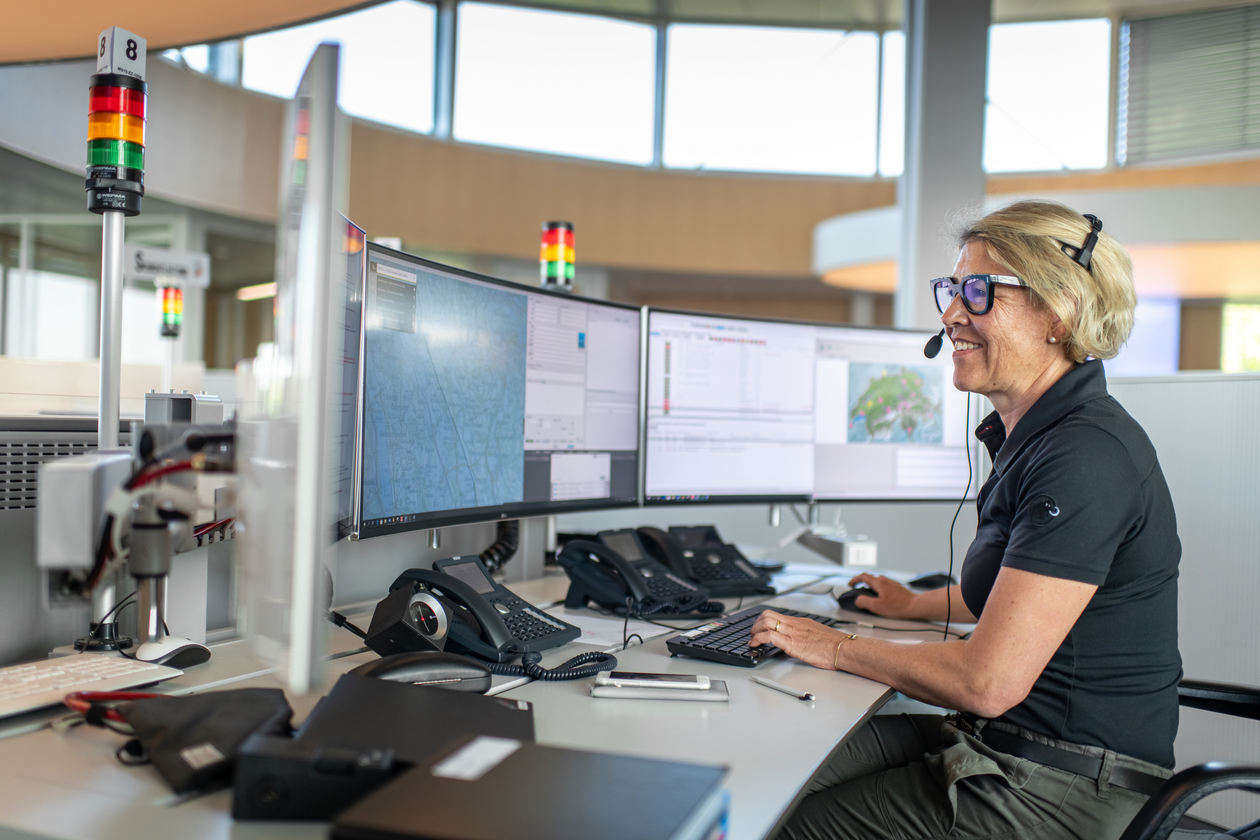 Flight coordinator – Job description
Helicopter: The helicopter flight coordinator takes the calls on the 1414 emergency number, assesses the situation and decides whether or not to deploy a rescue helicopter. Other key tasks involve coordinating and monitoring all the active ongoing missions. On doing so, they maintain close contact with the Rega helicopter bases, as well as with the various rescue organisations, hospitals and authorities.
Jet: The jet flight coordinator takes the calls on the emergency number +41 333 333 333. They act as the link between the Rega medical consultant and the patient and their next-of-kin. Based on the recommendations of the medical consultant, the flight coordinator arranges the repatriation of the patient while maintaining close contact with the various crew members, the airlines, insurance companies and many other official bodies.

General requirements
Minimum age: 25 years old
Willingness to do shift work, including at night, at weekends and on public holidays
Outgoing, open and with a sense of humour
Very good team skills
Ability to work under pressure, both physically and mentally
Organisational skills
Ability to quickly grasp the essentials in complex situations
Ability to make decisions and assert oneself
Ability to work in a multi-disciplinary manner
Experienced traveller
Professional requirements
Completed vocational apprenticeship, Matura school-leaving examination or university degree
Comprehensive general education
Good knowledge of Swiss German, English, French, and at least Italian or Spanish
Good IT user knowledge
Additional knowledge in the following fields
Medicine
Tourism
Aviation
Geography