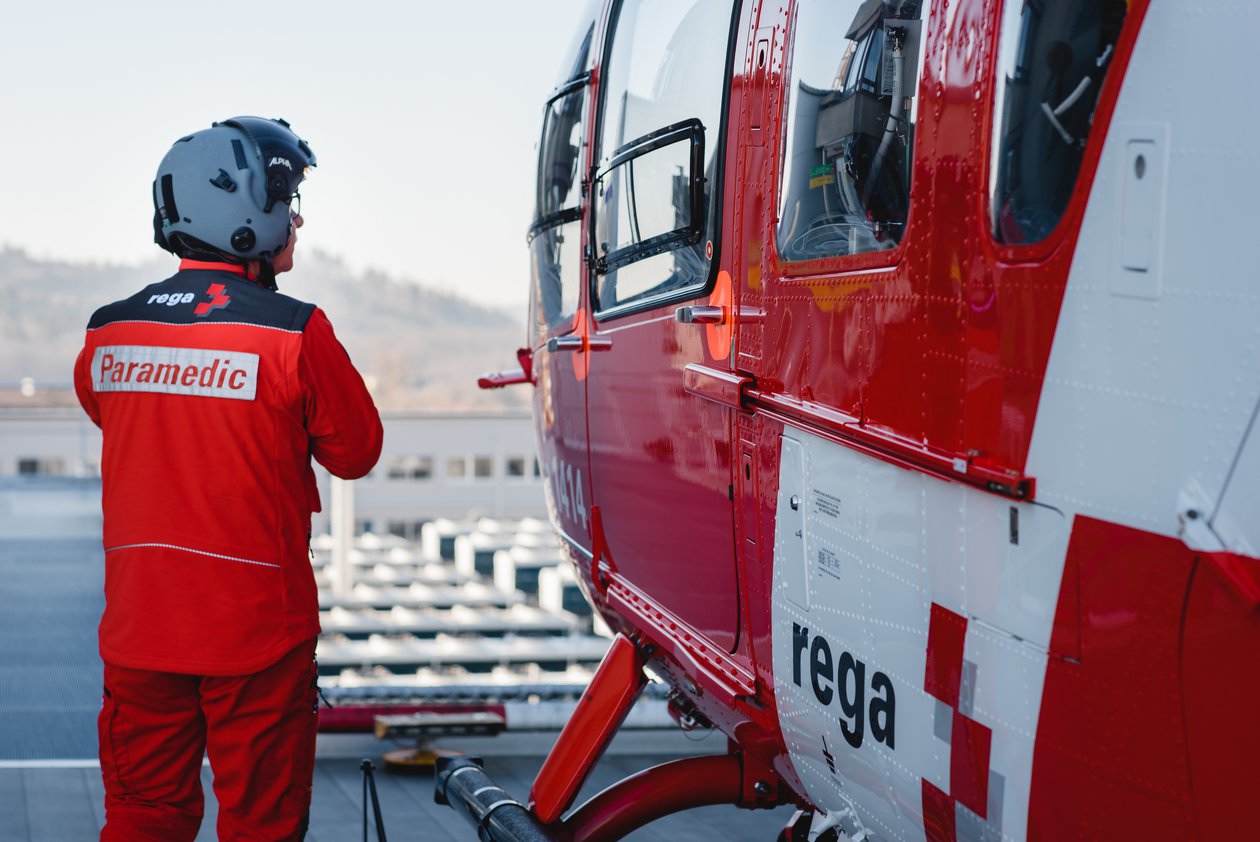 Paramedic HF/HEMS crew member (HCM) – Job description
The paramedic (dipl. Rettungssanitäter/in HF) or HEMS crew member is a polyvalent team player with multitasking skills. In this versatile function, the main activities include the organisational as well as the situation-appropriate medical care of patients in cooperation with the emergency doctor. They also operate the rescue hoist, perform various tasks in the cockpit, communicate over the radio with the mission partners, and carry out other operational tasks in the helicopter together with the pilot.
Professional requirements
Completed training as a "dipl. Rettungssanitäter/-sanitäterin HF"
After graduation at least 3 years' work experience in the field of rescue
Extensive technical understanding of general topics in the helicopter base
Experience in mountain rescue service
Successful completion of an aptitude test conducted by external specialists during the recruitment process
Personal requirements
Reliable and independent work
Ability to work in a team and strong service orientation
Ability to work under pressure, both physically and mentally
Safe behaviour in rough terrain
Very good communication skills in German and French
PC user knowledge (Office 365)
Between age 30 and 45
Place of work: one of the Rega helicopter bases
Must live within easy travelling distance of the helicopter base
Positiv aeromedical certificate
In Switzerland, training to become a "Dipl. Rettungssanitäter/-sanitäterin HF" is carried out by a training institution approved by the Federal Office for Professional Education and Technology.
Rega does not train paramedics itself.