Solve puzzles and work out problems: we have compiled for you the best brain-teasers from past Rega magazines.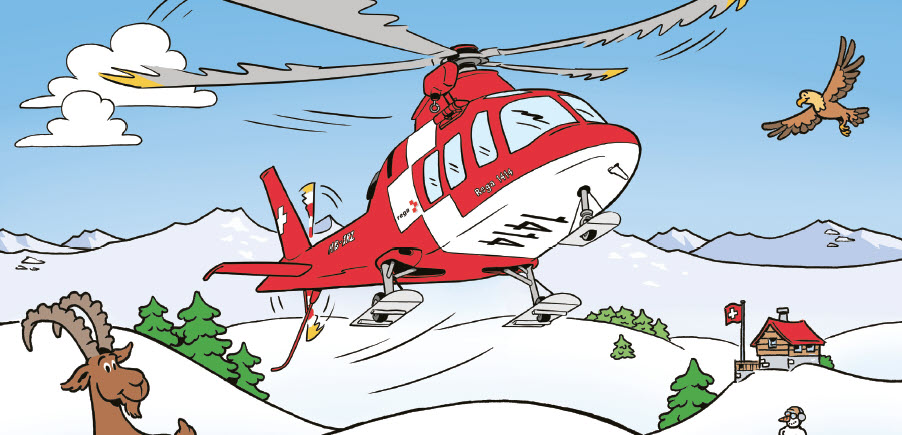 Coloured pencils at the ready: download our colouring pictures now and give some colour to the rescue scenes featuring our rescue helicopters and the ambulance jet.
You may need the help of your parents for these craft and game ideas. Have fun!
Rega as a topic for your schoolwork
Would you like to do a school project on Rega? Or give a presentation about our organisation? In the "Rega at school" section, you can find useful information, tips and theme suggestions.
Images, videos and feature articles
Click your way through impressive pictures and immerse yourself in fascinating videos and articles about Rega.