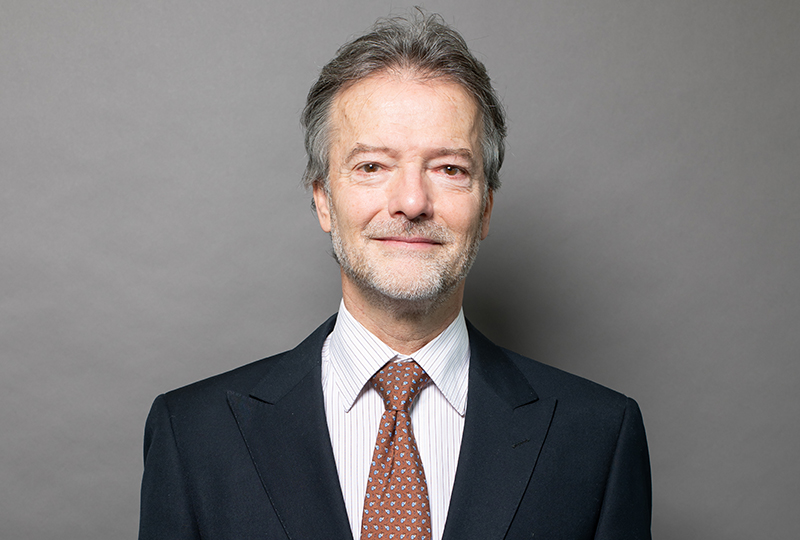 Curriculum vitae, Prof. Dr. med. Christian Kern
Christian Kern was born on 24 July 1956 in Vevey and is a citizen of Basel (Canton Basel-Stadt). After studying medicine at the University of Geneva, he specialised in anaesthesia and reanimation (Medical Specialist in Anaesthesia and Intensive Care Medicine FMH). Subsequently he worked as junior doctor and then as consultant at the University Hospitals in Basel and Geneva. This was followed by a period of research at the University of Washington in Seattle. In 1998, Christian Kern was appointed Senior Consultant at Geneva University Hospitals (HUG), and since 2008 has been Head of the Department of Anaesthesiology at Lausanne University Hospital (CHUV).

Christian Kern serves on various medical commissions and is also founder member of the Swiss Society for Paediatric Anaesthesiology (SGKA/SSAP) and the Swiss Association of Obstetric Anaesthesia (SAOA). Both organisations belong to the Swiss Society of Anaesthesiology and Reanimation (SGAR/SSAR), of which he took over as President in 2017.
From 1988 to 1991, Christian Kern was regularly in operation as a Rega physician based at the University Hospitals in Basel and Geneva.
Christian Kern has been a member of Rega's Foundation Board since 2009 and was appointed Vice-Chairman with effect from 1 January 2015. He has also chaired the Medical Commission since 2011.
Christian Kern is married and has two children. He lives in Geneva.